Extinguisher Training courses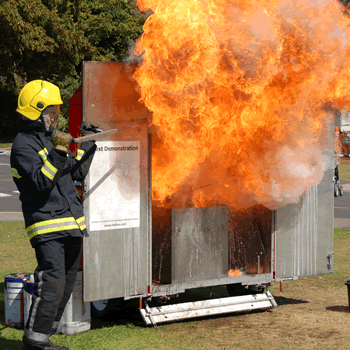 Extinguisher Training courses
Our specialist staff can assist you with all your company needs. We can assure that your staff have the theoretical and/or practical skills, if they have a responsibility or an expectation to use fire extinguishers to deal with small fires. Our training will give your employees the confidence to select, and use the correct fire extinguisher, in the best practice manner.
Contact Us Today
Why Use Hasmat Safety Solutions

We are professional and client focused


Only employs fully qualified personnel


Ensure you are fully compliant with all current legislation


We will provide unambiguous advice
Residential Care Homes

Learn More

Three-hour course is designed for staff who work in residential care homes. The course looks at recent case studies, discusses why lives were lost and what could have been done to possibly prevent it.